A.T. Ulmer and Associates
Full Service Private Investigators
A.T. Ulmer and Associates
Full Service Private Investigators
Toll Free (800) 731-9231
Toll Free (800) 731-9231
California Licensed Private Investigator # 15416. Private Investigators 2110 Artesia Boulevard, # 310, Redondo Beach, CA 90278 Serving communities of Redondo Beach, Manhattan Beach, Hermosa Beach, Playa Del Rey, Marina Del Rey, Venice, Santa Monica, Hawthorne, Inglewood, Gardena, Long Beach, San Pedro, Rolling Hills, Torrance, West Los Angeles, Los Angeles, Beverly Hills, Rancho Palos Verdes, Seal Beach, Studio City, Malibu, Huntington Beach, Encino, Tarzana, Sherman Oaks, Carson, San Bernardino County, Orange County, Riverside County,and all of Southern California.
Los Angeles Private Investigators
California License # 15416
Since 1992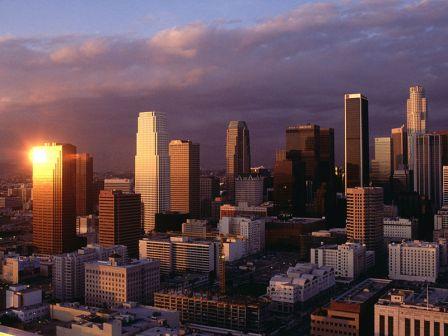 All locate investigations return current verifiable information. We do not provide outdated or inaccurate information.

We are ethical investigators, and we will only work for ethical clients. Our agency will identify current addresses, telephone numbers, or employment for a person when a locate investigation is deemed appropriate and necessary. Some examples of an appropriate investigation would be in order to contact a debtor or a witness, or a claimant prior to surveillance or an aoe/coe investigation. Contact us if you have a specific reason why you need to have someone located. Please note that if we accept a new clients request, and our agency determines the client misrepresented the true reason for the locate, all investigations will cease and the clients retainer will be forfeited.

We receive requests to find old friends, classmates, lost relatives, etc. In these situations, a private investigator will locate and contact the person, and only with that persons permission will we release private information.

These types of investigations vary in degrees of difficulty, and because of this, it is difficult to accurately quote the cost in advance. A person who is not hiding from anyone will obviously be an easier skip trace then a runaway teenager, homeless person, criminal or persons deemed to be missing.

Our rates for all locate investigations are $75 per hour, plus minor database fees, and when necessary, travel mileage billed at $.50 per mile. We feel the best way to approach a locate investigation is to operate in stages. The majority of our cases can be completed for under $300, so we ask for an initial $300 retainer. If we cannot locate the person within that budget, we will write our client a report, explain what we have done to date, and discuss what would be necessary to proceed. We do provide special rates to repeat law firms or other agencies. Please enquire.

The majority of our locate investigations ae completed for under $300, using this request button. This is a fair, standard rate when attempting to locate a witness, debtor, etc. Results returned in 1-3 days.
$300.00
LOCATE/SKIPTRACE
LOCATE CURRENT EMPLOYER
Locate a current employer on any individual within the USA.
$300.00